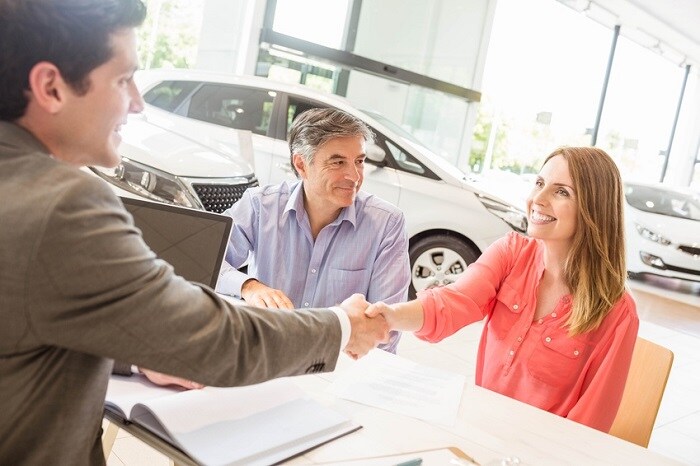 The team at Executive Nissan is constantly looking for ways to make your car buying experience better. We often get asked questions regarding our selection of Nissan cars, our maintenance department, financing, and many other elements of the buying process. After reading through these commonly asked questions below, feel free to contact us by calling (888) 994-0339 and we will be happy to address anything that is not answered for you.
Cars (you know-the reason you're here)
Q: Why is test driving a car important?
 A: Taking out a new Nissan Sentra or a Nissan Rogue for a test drive will give you a better feel for the vehicle and how it handles. Do you have certain driving criteria that must be met prior to buying a vehicle? Be sure to look for these things during your test drive to ensure the best match.
Service & Parts
Q: How important is car maintenance?
 A: Scheduled maintenance is crucial to keep your new Nissan running at peak performance levels for years to come. Our Nissan repair staff will set you up with regular appointments to check out every aspect of your vehicle inside and out to keep it in tip-top shape.
Q: How do I know when I need an oil change?
 A: Our service team can help you out with regular oil changes, which should be done every three months or every 3,000 to 5,000 miles. This helps to keep the Nissan parts of your engine properly lubricated for optimum performance levels.
Finance
Q: How do I find out what my trade-in is worth?
 A: When you have a vehicle that you would like to trade in, our team of professionals will look over the vehicle and give you a fair price estimate. You can then use this trade-in value as a down payment toward the purchase of your new Nissan car.
General
Q: Are you open on Sunday?  
 A: Yes, we Executive Nissan is open 11:00 a.m. to 4:00 p.m. on Sundays, as well as 8:00 a.m. to 8:00 p.m. Monday through Thursday, and 8:00 a.m. to 6:00 p.m. Friday and Saturday for your convenience. 
Q: Why should I choose your dealership?
 A: Your local Nissan dealers in CT have everything you need for quality pre-owned and new Nissan cars. You will find our full-service dealership conveniently located at 900 Universal Drive and we are always here to set you up with a few vehicles for a test drive. Call us today if you have questions on pricing or financing!